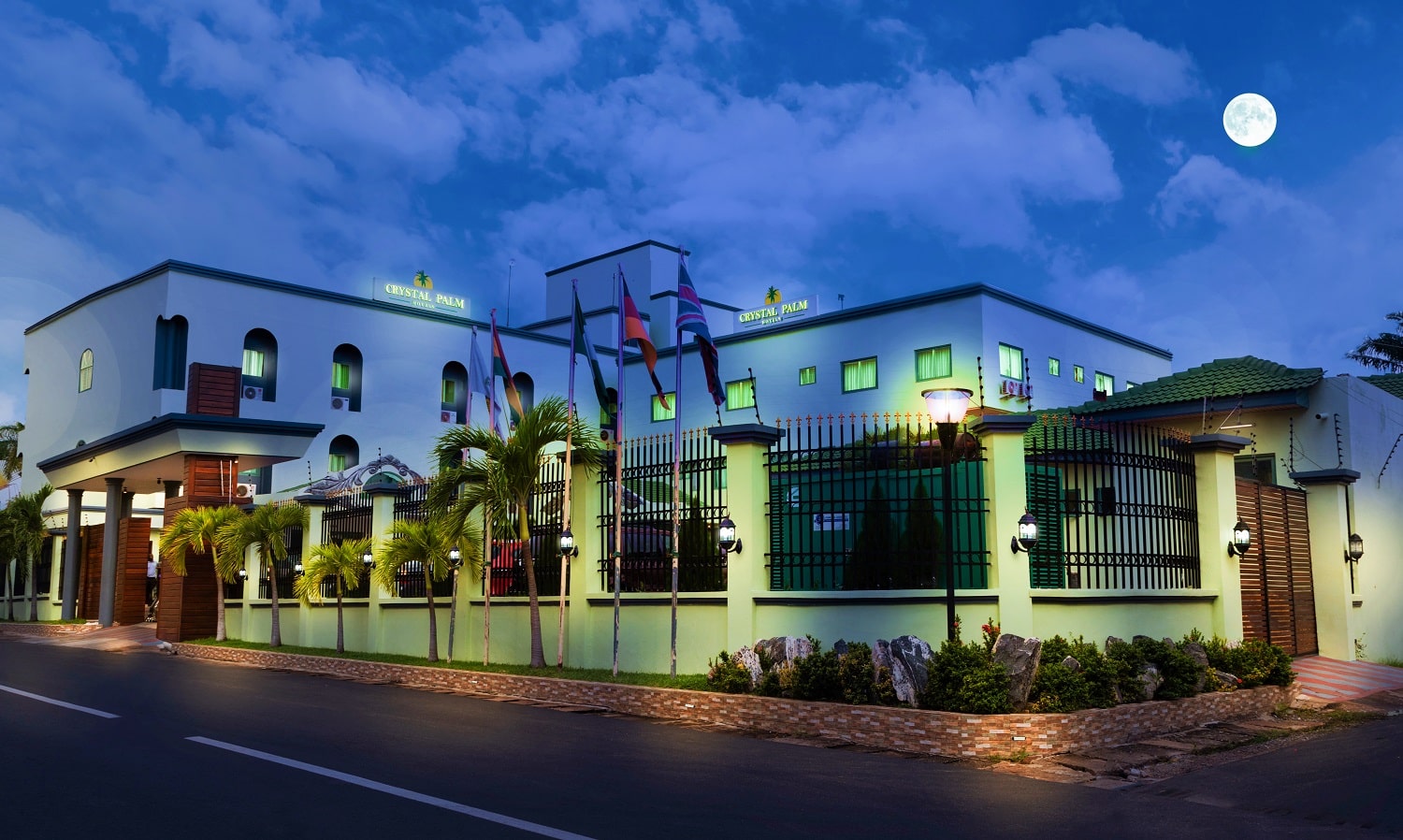 We're not just a Hotel
We're Remarkable!
The modern plush Crystal Palm Hotels are located in Tesano, a quiet executive residential suburb of Accra, the capital of Ghana.
The distance from the Kotoka International Airport to the city center and to the pleasure beach is just 15-20 minute drive which makes the location of Crystal Palm Hotels one of its greatest assets for today's leisure and business traveler.
Choose from an array of 70 stylish guest rooms and suites at this Accra hotel. Each of the 55 rooms has a unique ambiance to cater for all tastes and has been personalized in the choice of color, tapestry, plush furnishings, bathroom decor, high speed internet access and more.
Decorated in a modern European style, our four executive meeting and banqueting rooms with natural daylight are fully equipped with audio visual equipment and offer the ideal venue for meetings and events in Accra.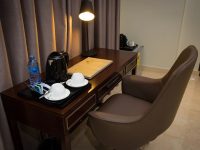 Accommodation
The two elegant Hotels provide 70 stylish rooms, and are equipped with all the necessary and modern facilities for an unforgettable stay. Each of the 70 rooms has a unique ambience to cater for all tastes, and has been personalized in the choice of colour, tapestry, furniture, bathroom décor and accessories. Air conditioning, Satellite TV, Broad Band Internet connection, Personal Sage, Mini Bar and Direct Dial Telephone. Rooms for persons with disability are also available. Our 24-hour Room service is never intrusive and fulfills the needs of our guests in every respect.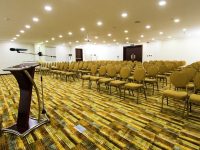 Conference & Banqueting
Decorated in Modern European style, our Executive Conference and Meeting Rooms which seat from 10 to 250 persons are fully equipped with audio-visual equipment, and offer the ideal place for conferences, seminars and banquets. Outdoor facilities for corporate and private parties for up to 400 persons are also available.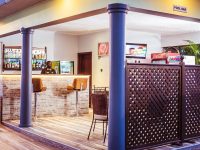 Bar & Restaurant
The "Asetena pa" and the "Gyawaa" Restaurants offer our guest with exquisitely prepared food, an imaginative wine list and impeccable service in a romantic setting. You can also have the choice of an open air effect by wining and dining with special grills, snacks and a variety of tropical cocktails and out pool bar.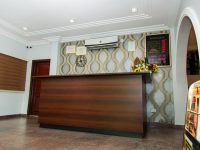 Internet Access
Our Business Center is equipped with modern facilities which are excellent for Business Executives who desire access to the computer world. Crystal Palm Hotels provide shuttle services to and from the Airport for our guests. Enjoy your stay at Crystal Palm Hotels, where our quest for excellence surpasses all. Crystal Palm Hotels truly offers a unique blend of traditional Ghanaian hospitality and comfort. A warm and cozy atmosphere awaits our guests.